Ladies.
It's been a while for me but the last time I was visited by Aunt Flo I'm fairly sure I bled red. That's normal right? I've not been a freak all of my adult life? Or do the rest of you bleed blue at
that
time of the month?
Of course, I'm joking but you have to wonder what our daughters think after growing up with images of anonymous hands pouring watery blue liquid into sanitary pads to demonstrate their absorbency only to discover that what comes out of them as puberty takes hold is most definitely not blue!
And our boys? Most men I know are wary of any mention of menstruation only wanting to know when their loved one's period is due to start or stop for chocolate buying, bedroom fun and avoiding murder by hormonal maniac purposes.
Unless they start a close relationship with a menstruating female most blokes are largely (and happily) unaware of what goes on down below.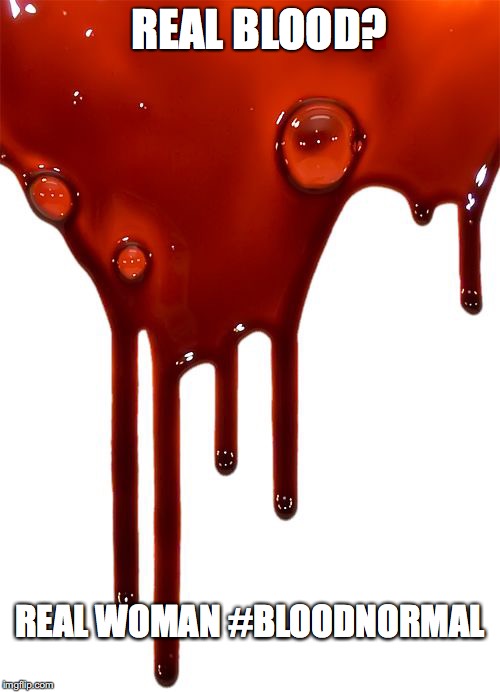 I'll admit until I had my first baby my husband had never seen me change pads or tampon and he had a real baptism of fire when my feisty midwife ordered him to check and change my maternity pads after my traumatic C-section which left me unable to do it myself. He survived and actually the experience made us closer as a couple than anything before.
I love Bodyform's latest campaign to face the natural fact of periods head on. The leading feminine care brand has made a candid new film #bloodnormal, depicting periods realistically in the hope we will begin to discuss periods and period blood with our families and friends, banishing the age old taboo once and for all.
I know most of you reading are women. Are you brave enough to watch it? Yes? Then are you brave enough to watch it with your partner and children?
To my male readers - go on, click through. My husband watches The Walking Dead and he says there's more blood in parts of that than there is in this clip.
So what did you think?
If you think it's gruesome - shame on you. Shedding uterine lining is no different to having a nosebleed or cutting your hand on the breadknife. You are confronted by your own blood - you deal with it.
I
n a UK first, Bodyform's choice to boldly go where no other brand has gone before follows its long history of using provocative content to generate meaningful discussion around periods.
From being the first brand to depict blood from sporting injuries in its Red.Fit campaign to using a real life sanitary towel for an in-situ product demonstration, Bodyform leads the way with thought-provoking content that helps to break the silence around menstruation.
Now, Bodyform is now going one step further in a bid to normalise the subject matter in everyday life, and everyday conversation.
The #bloodnormal film portrays a series of true-to-life references to periods. Instead of hiding the subject, the film demonstrates that periods are just a normal part of everyday life, and that showing them and talking about them, should be too.
We see a young man casually purchase pads from a convenience store. We see a woman in the shower with period blood running down her leg. We even see a woman turning up to a fancy-dress party dressed as a bloodied sanitary towel. No big deal.
The film also shows the first-ever product demonstration using realistic red liquid instead of the infamous blue liquid.
With 61% of women who took part in a recent survey saying they believed that the portrayal of periods in feminine hygiene advertising is unrealistic, the scene helps redefine the norm by simply depicting something that is seen by so many every month. It's just a little blood, and it's completely normal.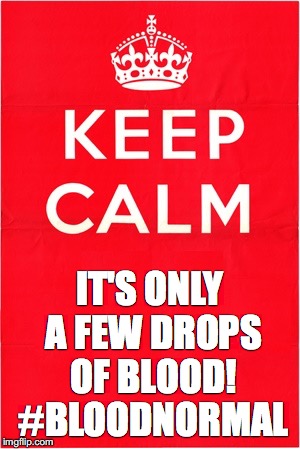 This latest move follows recent research from Bodyform which exposes the harmful effect that the "period taboo" can have on the self-esteem of young women and girls in the UK.
One in five women polled said their confidence was damaged because periods weren't discussed with them openly and another 42% believe girls' confidence will continue to be at risk in the future if this silence continues.
With a severe lack of realistic representation of periods in mainstream culture, Bodyform hopes its new film will be instrumental in leading these conversations and breaking the silence.
Traci Baxter, marketing manager at Bodyform, commented: "We were so shocked by the results of our research that we publicly vowed to address the continued silence around periods. We know that the "period taboo" is damaging. It means people are more likely to struggle with the effects of period poverty, whilst others struggle with their mental health and wellbeing."
She added: "As a leader in feminine hygiene, we want to change this by challenging the taboo (I wrote a post about this recently) and ultimately removing the stigma, making it even easier for anyone to talk about periods, now and in the future. This is exactly the reason why we launched #bloodnormal."
"We believe that like any other taboo, the more people see it, the more normal the subject becomes. So for Bodyform, after showing real blood and a real, in-situ sanitary towel, bringing the two together was a natural next step. In doing so, we remain committed to showing periods in everyday life, truthfully and honestly – because we feel it's the right thing to do to. Together, we can help make blood normal."
Along with its new #bloodnormal campaign, Bodyform will also be tackling the "period taboo" in schools with bespoke educational classes run by experts at The Self Esteem Team. The classes, which are provided free to schools, will tackle issues associated with mental health and self-esteem, as well as the taboos surrounding menstruation.
Nadia Mendoza, from The Self Esteem Team, comments on how campaigns such as #bloodnormal will have a vital part to play in paving the way for future generations.
She commented:

"Have you ever seen a woman bleed blue liquid? No. So why is this still the image that so many associate with periods?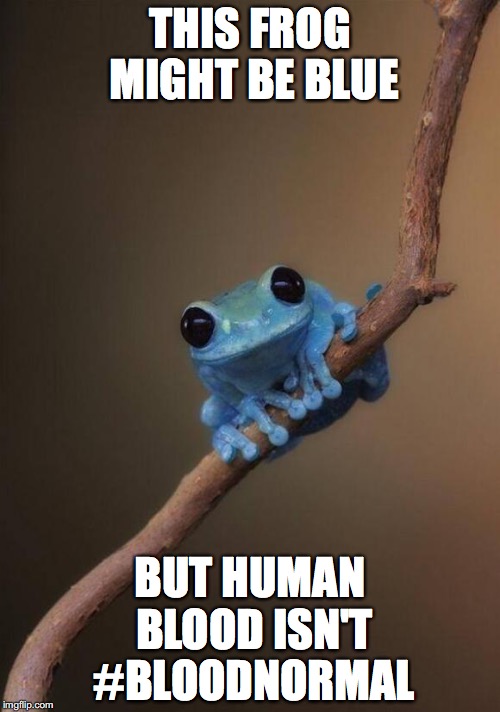 "The use of blue liquid to represent period blood can be damaging. It not only suggests that period blood is unsightly, shameful and something that should live firmly behind closed doors, it also paints a wholly unrealistic picture for young girls who are yet to start their periods. Starting your period for the first time is hard enough without the fear associated with the unexpected sight of blood. It's scary. It's unsetting and it's unnecessary.
"Showing a true-to-life representation of period blood might seem like a small step, but it's one that will be hugely beneficial in helping a new generation of young women to understand that periods are nothing to be ashamed of."
Disclaimer: This is a sponsored post - views and opinions remain honest and my own.
Bodyform, manufactured by leading global hygiene and health company Essity, market a range of feminine protection products that are widely available in all major supermarkets and independent retailers.