I know from many of my friends
that horse riding can be an expensive habit. If you have children who love horses it can be tempting to try and avoid encouraging their desire to learn to ride unless you have deep pockets.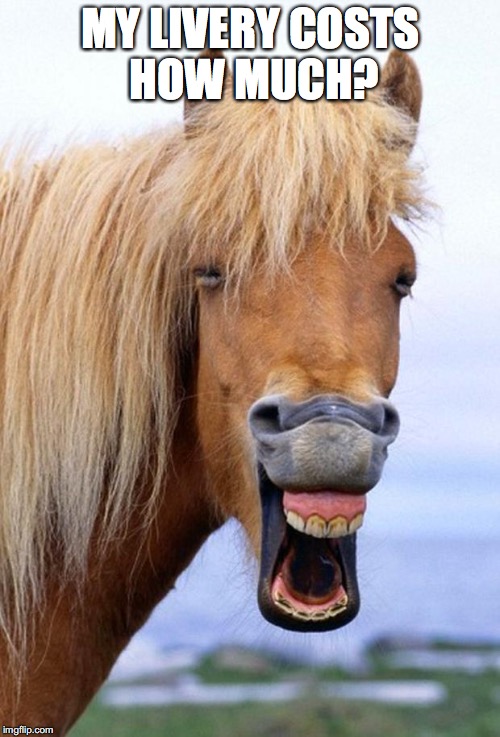 Luckily there are lots of ways to cut costs enabling access to a hobby which incorporates exercise and fresh air. Here are my 5 top tips for enjoying horse riding on a budget.
Advertise for a horse share. This can be one of the most successful ways of cutting costs of horse ownership vastly. Sometimes you can team up with other equine fans on a budget, sometimes it will be with someone who has he money to keep a horse but not the time to properly exercise it or care for it alone.
Buy equipment second hand. Adding up the cost of kit can make your eyes water. Boots, jodhpurs, body armour, helmet, saddles, bits......Luckily much of this equipment can be bought second hand - check notice boards at stables and riding schools, check out the classified section on the UK Pony Club website or search online auction sites. The only thing you should really buy new is the helmet which should preferably be professionally fitted at a specialist equine supply shop.
One of the biggest costs can be livery. Consider DIY, renting a field (maybe sharing with other horse owners) and either having your horse on permanent turn-out or buy a stable for the field yourself. If you are paying for livery check what's included and make sure you need or use everything you are paying for.
Feed is obviously a vital expense but many owners overfeed, especially if horses have access to natural foraging areas. Consider fortnightly weigh taping to make sure your horse is at optimum weight. You can often get great deals buying horse feed online, especially if you buy in bulk to save on delivery costs.
Make sure you have good insurance. It's easy to get carried away at the auction with a horse which seems affordable but you must consider future unexpected costs. Illness or injury can result in eye-watering vet bills so a good insurance may seem expensive but can cut costs hugely in the future. A policy with public liability is also very worthwhile, especially if you ever ride on roads or where the public might be walking.
Before you wish out and buy a cute pony because your child is asking for one, remember that horse ownership is a long term commitment demanding both lots of money and lots of time. Maybe invest in a block booking of lessons to see if they really love it and make sure they experience mucking out - you might find the reality of cold mornings and the smell of manure diminishes a passing desire to ride!
If they survive trial by horse poo, look for your local branch of the UK pony club where riders up to the age of 25 can learn good horse care, riding skills, enjoy competitions and make friends. You don't even need to own a horse or pony to join and be able to join in with riding, horse care and all round horsey fun.
Disclaimer: Collaborative post.