FIVE weeks
before Christmas I was given the opportunity to trial the inspirational MUTU system which aims to restore body and soul in women whatever their stage of life.
The system is particularly suitable for post baby recovery but even though my youngest is almost in double figures, 7 pregnancies and the menopause have left my lower half, my lady garden, my intimate area, like a war zone.
I'll admit I was skeptical about a system which promises to help women f
eel more body confident, b
anish persistent postpartum symptoms, s
top accidental leaks, h
eal tummies the medically recommended way AND help women f
eel sexy again.
At the launch of the MUTU programme back before Christmas I watched the documentary Embrace in which Taryn Brumfitt, founder of the Body Image Movement demonstrates that loving the body you have is more important that missing out on life trying to convert it into the media's concept of ideal.
Taryn has been toned - body building competition toned -and fit and has had a "normal" post baby body and remained fit and healthy. She realised that there is more to life than being skinny and magazine-style "perfect." Being healthy and happy is much more important.
Watching Embrace was inspirational and emotional. It made me realise even more how I have to be a positive role model for my children and if that means embracing my pregnancy battered body, so be it. Those stretch marks are my mummy medals and I need to be proud of them not ashamed.
Tarun's mission to convince the world that you can be wrinkly, wobbly and stretch marked and still fit and healthy fits right in with the revolutionary
MUTU system
which aims to get all sizes and shapes of body working as they should be.
I hate exercise and was especially dubious about MUTU's promise to help me tone my pelvic floor.
I'm a busy woman with about a million weekly commitments as well, running my own business as well as constantly doing the usual mum jobs including cook, taxi driver and hotel maid.
I have tried before to combine pelvic floor exercises with the washing up and end up with an odd expression and no improvement in my sad and sorry pelvic floor area.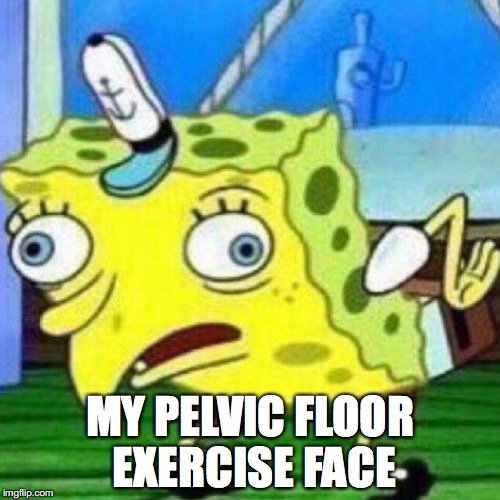 But I was not counting on having my own little personal trainer in the shape of my younger daughter who from day one was fascinated with the project and acted as my little cheerleader.
She opened and explored my MUTU Kit Bag containing an inflatable ball, stretch bands and other exercise-related paraphernalia and watched the online videos with me, carefully explaining what I should be doing with them. Which was not apparently to dump them in the bottom of the wardrobe and forget about them.
The beautiful and eloquent MUTU founder Wendy Powell (pictured below) who is a living advert for the system told the influencers (including me) who signed up for the trial that the MUTU System could s
trengthen core and pelvic floor, heal

diastasic

recti in those who

suffer

from this devastating pregnancy and post baby condition and help us lose excess weight.
The full 12-week MUTU online system programme aims over a number of weeks to gently get your body in tip top condition inside and out. There's advice and instruction on exercise and healthy eating but this is in no way a diet and get thin fast gimmicky programme.
Wendy explained the focus is about promoting positive body image and making sure your body works as it should.
Here's the official blurb a
bout MUTU:
MUTU System is an award-winning medically approved restorative online exercise programme for women who want their bodies to look, feel and function better after having a baby - whether this was 6 months ago or 6 years ago.
Wendy strongly believes that postpartum confidence starts with a body that works effectively and makes a woman feel good, and that we all have more important things to worry about than the size of our thigh gap. Banishing the faint smell of wee or finally getting through a day without crippling back ache is higher on many mums lists I'm sure.
The 15 minute Core workouts are the foundation of the program and should be done daily for optimum results.
It proved vital for me to discover you don't even have to the whole workout at once – you can do smaller slots of time if you want to, or if you have extra time, you can repeat your core workout later in the day.
You are encouraged to take a walk outside for at least 20 minutes every day. A daily dose of fresh air will be good for baby too and can help with postnatal depression. I counted my school run as this walk and made it more brisk than normal - my youngest soon learned to keep up!
You could also involve the rest of the family like I did - drag them out on a walk with you too and you will all benefit!
The Intensive workouts are introduced in Week 3 of the 12 Week Program. These take 20-25 minutes to complete a high intensity home workout, and it's suggested you aim to do these 3-4 times a week.
So Weeks 1 and 2: a daily 20 minute walk plus MuTu Core exercises for 15 minutes. From Week 3 onwards, you add in an Intensive workout ( albeit with no awful crunches!) at least 3 times over your week. You can always do more of any aspect of the program if you want to.
MuTu Focus is designed to be followed for a minimum of 8 weeks and is just the walk and the Core work – there are no intensive workouts.
You should be able to see a difference in around 4 weeks but there is no "behind" or failure in this system. It's designed to be done at your own pace. If life intervenes, just start up again as soon as you can. Many MUTU participants carry on past the 8 or 12 weeks incorporating the system into daily life.
Concerned about health issues or want to know more about the system? You can find the answers to all your questions on the
comprehensive

MUTU

website
.
The big question is - does it work? Well just learning the basics of a proper pelvic floor excerices where you contract and relax the muscle instead of doing those terrible vague lift efforts made a world of difference to me.
I didn't put any extra weight on over Christmas and I am now 2lbs lighter than when I started the course. My pelvic floor improved to the point that I could do a Boogie Bounce trampoline exercise class without even a little leak!
Of course there are lots of diet and exercise systems out there, some of them free if you download an app but I think it was very refreshing to find a system which approaches fitness holistically and with a real understanding of a UK mum's needs and lifestyle.
I love that the MUTU motto is " Be Your Own Best Friend."
I'll admit I was not 100% devoted to daily work outs but I truly believe that with just a little commitment the MUTU system could be life-changing for many women, especially those who feel intimidated or disillusioned by traditional diet/exercise systems.


Disclaimer: I was given access to the 12 week online course and was compensated for travel to the event and my time. Views and opinions remain honest and my own.