I love selling things online
but the thing that often puts me off getting rid of even more stuff than I do is the hassle of shlepping off to the post office and queuing up for hours (while the person in front of you counts out the cost of a first class stamp in pennies) only to find the cost of sending an item worth £10 is going to be three times that.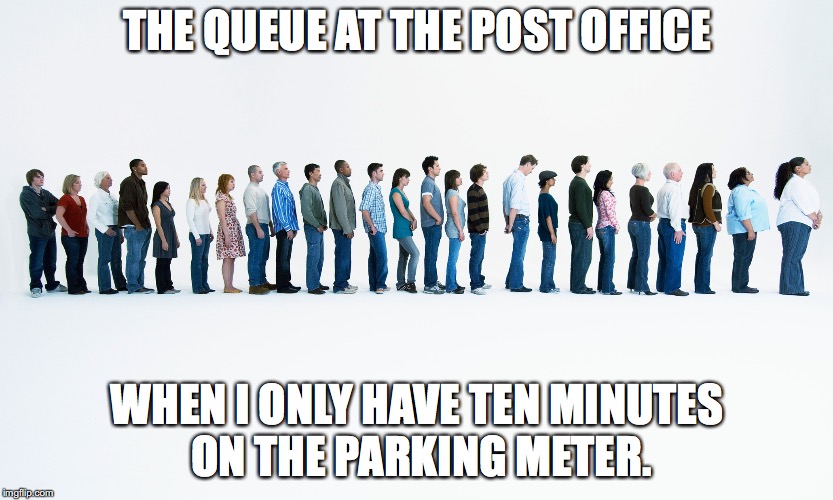 My other issue is that I have family in foreign climes and for birthdays, Mother's Day, Christmas etc I find myself scouring the shops hunting for small, lightweight things which won't cost the earth to post.
I have used couriers with some success but you can often spend hours doing price comparisons - time is money they say and this is particularly true in my busy world.
People send parcels for so many reasons - sending gifts, purchased goods, forgotten items, to save on luggage costs if travelling abroad, for business and pleasure. There must be a simple, affordable way of doing it?
I recently discovered Parcel ABC where the website promises it is
is easy to get the best

service and price quickly and easily.
The site states:" Simply fill in a few details. No registration required! Our system will select the best options for price and time, from thousands available - within a few seconds. Then select the one that suits you best. Make a payment by one of many convenient ways to pay, pack your parcel and our courier will collect."
It seems they hunt for spare space in a variety of transportation vehicles worldwide and buy it cheaply passing the savings onto customers. Clever! All you have to do is weigh and measure your parcel and select a pick up point and destination to get a quote. You could even arrange for the parcel to be picked up from work. Parcel sending sorted!
OK so you still have to pack your parcel but my top tip for that would be to head to your local office supplies store or one of the many "everything for £1" stores

where

you can usually pick up postal boxes, jiffy bags, bubble wrap, brown paper, parcel tape, string and labels.
There is something rather wonderful about receiving a brown paper-wrapped parcel in the post. Unwrapping parcels still gives me the same thrill as it did when I was a child and I know from watching my children opening parcels they feel the same.
Only minutes ago my 13-year-old son asked if he could open the box just
delivered by a courier. It only had boring paddling pool filters in it but he still had fun opening the box and digging through the paper to find out what had been delivered.
So why not make someone's day today and send them a parcel. Or start rooting through the stuff you don't need or use anymore and put it up for sale online and make some extra cash ready for the summer holidays.
Disclaimer: Collaborative post.