Summer is here

and it's time for millions of families to hit the road for their annual family road trip. But nothing ruins that holiday vibe more than an overstuffed vehicle, unhappy hot "hangry" children or hours on the side of the road thanks to an unexpected break-down.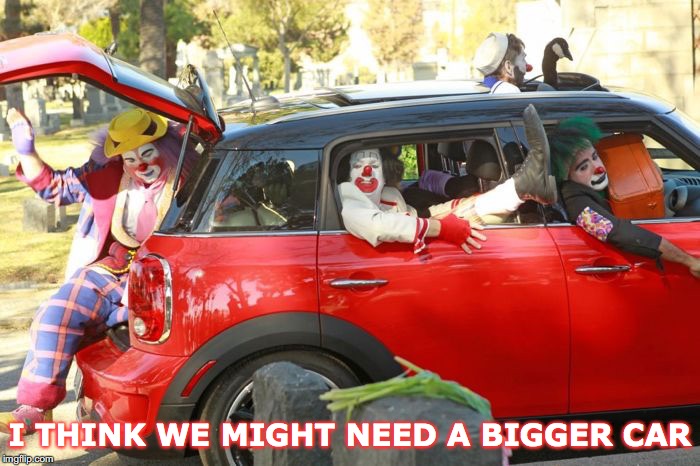 It's said that
2018 is the year of the staycation
with 57% of the nation set to hit British roads to enjoy a family holiday in familiar territory.
However, when you're travelling by car with youngsters, it's vital that you prepare your car for the long journey ahead and that you do all you can to keep the kids amused until you reach your destination.
Essential vehicle checks
The first thing you should check is whether your vehicle is large enough to accommodate the entire family and your bags. Sounds obvious but we've struggled in the past to get
luggage
, tent and
equipment
in then expecting the children to squish in between it all.
It's wise to do a trial packing run a week before you're due to hit the road. If you struggle to get everyone and everything in then you should consider leaving some of your belongings behind. Make a "must-have" and a "nice to have" list before you go and make sure the essentials go in first. My inflatable sofa has never yet made it into the car!
If you really can't go without, or like me you have a small car, you may need to hire a larger vehicle for your journey.
Once your wheels are sorted, you must ensure your
vehicle satisfies legal requirements
before going on the road. Fish out your insurance documents and check that everything is order and if you need to make any amendments, such as increasing your annual mileage, don't put it off.
Halford's state that just a quarter of drivers get their cars checked once every four months. However, when you're preparing for a long journey, it's wise to perform tyre checks and an
in depth check of your motor
.
In car entertainment
It's inevitable that 10 minutes after your leave home, your kids will shout that they're bored, hungry or that they need a wee. Therefore, for your sanity and to ensure your journey is as stress free and fun as possible, make sure that there are plenty of entertainment options available in the car.
Vehicles with built in DVD players are a good choice, but if your car doesn't come with that luxury, a portable one will do the job just as well - just remember to take a stash of batteries with you.
Failing that turn the radio up and sing along to your favourite songs along the country's lengthy motorways and a good game of eye spy always goes down well with youngsters, too. Don't forget to dish out some snacks
regularly
to keep the kids quiet and happy.
Plan
in
comfort
breaks especially when you are working how long it will take to get to the ferry/tunnel/airport.
Keeping cool
Forecasters are predicting that 2018 will be a long hot summer. 2017 saw temperatures at Heathrow peak at 34.5C and while these kind of temperatures are enjoyable when you're on the beach, when you're stuck in a hot and stuffy car, it's anything but.
Get your car's aircon system cleaned and refreshed before your travel or take handheld fans to make the journey a little more comfortable. It's also worth investing in sunshades to cover the back windows as these will prevent the sunlight from directly beaming on your little ones.
By performing vehicle checks before you leave home, and stocking the car with multiple forms of entertainment you can be sure that your family road trip will go without a hitch. This summer is set to be scorcher, so be prepared to take plenty of breaks and be ready to keep the kids cool so the whole family can enjoy a fun break together.
collaborative post