I see shopping
as a bit of an art form. I don't even care if I'm shopping for myself or someone else - I take pride in getting good quality products at the best possible price. I've actually become quite famous amongst my friends for it so I thought I'd pass on some of my knowledge.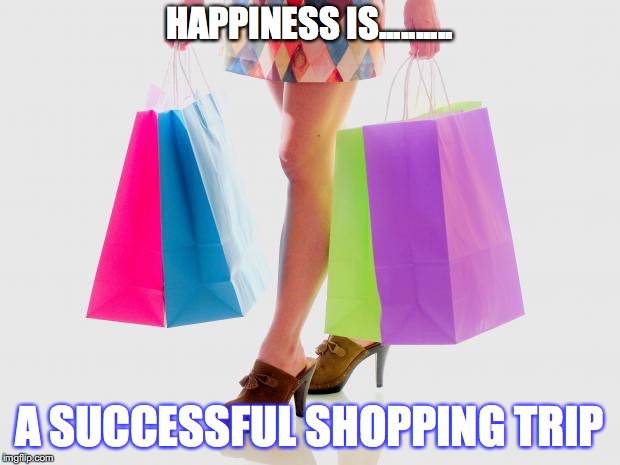 Even though shopping online or in stores is something we do pretty

regularly it

doesn't mean we always know what the best product is, or how to go about choosing it.
In order to help you choose the best product possible, no matter what you're buying, keep these simple tips in mind.
Rely on experts – An expert review goes a long way. Clothing, food, accessories, technologies or gaming. No matter what the category, expert reviews will provide details you won't learn elsewhere about the products.

Use review sites – Like expert reviews, learn what other consumers or your peers have to say. These are unbiased reviews, they are honest and they give you feedback about what you can expect, about the products you are considering buying. You'll have a clearer picture of the product before you invest in it.

One example of a review site is

Rated Winners.

Do some digging – Do your own research, it will pay off! Read product specs, learn how the product should be used, and make sure you understand it, before you invest in it. The more you know, and the greater your knowledge is, the easier it is going to be to buy the best.

C

onsider price/brand – Although we don't always want to admit it, reputable brands cost more but

don't

always deserve the price tag. Be aware of pricing, and competitor pricing, for the items you plan on buying, and check if you are paying a premium for a name with no extra benefits before you decide which ones to invest in.

Unless

you are buying the product just for the name of course!

Try it out.Look for stores with no quibble returns policies. Give the product a test run and see how it feels. If it's not right, return it.
Even with these tips you don't always know what the best is for you until you actually buy and begin to use the products in question. However for those who want a little more understanding and want to know they are choosing the best product, these are a few ways to ensure you ultimately make the right purchase decision.
And don't forget, share your own opinions on products among your friends and family and/or online and help other people make good decisions too.
Collaborative post