Shopping online

or in stores is something we do regularly. This doesn't mean we always know what the best is, or how to go about choosing it. In order to ensure you choose the best product possible, no matter what you're buying, keep these simple tips in mind.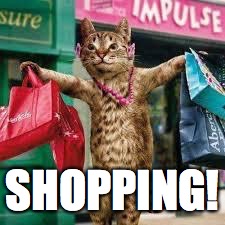 Rely on experts – An expert review goes a long way. Clothing, food, accessories, technologies or gaming. No matter what the category, expert reviews will provide details you won't learn elsewhere about the products.

Use review sites – Like expert reviews, learn what other consumers or your peers have to say. These are unbiased reviews, they are honest and they give you feedback about what you can expect, about the products you are considering buying. You'll have a clearer picture of the product before you invest in it. One example of a review site is

Rated Winners

Do some digging – Do your own research, it will pay off! Read product specs, learn how the product should be used, and make sure you understand it, before you invest in it. The more you know, and the greater your knowledge is, the easier it is going to be to buy the best.

Consider price/brand – Although we don't always want to admit it, reputable brands cost more. So, yes, even though it shouldn't be the only thing you consider, make sure you are aware of pricing, and competitor pricing, for the items you plan on buying, before you decide which ones to invest in.

Try it out – There's nothing against it. Give the product a test run and see how it feels. If it's not right, return it.
You don't always know what the best is until you actually buy and begin to use the products in question. For those who want a little more understanding and want to know they are choosing the best product, these are a few ways to ensure you ultimately make the right purchase decision.