Some days
you feel like you have been running on the hamster wheel endlessly and it seems the daily commute gets longer and more boring. It feels like you live to work and life seems dreary.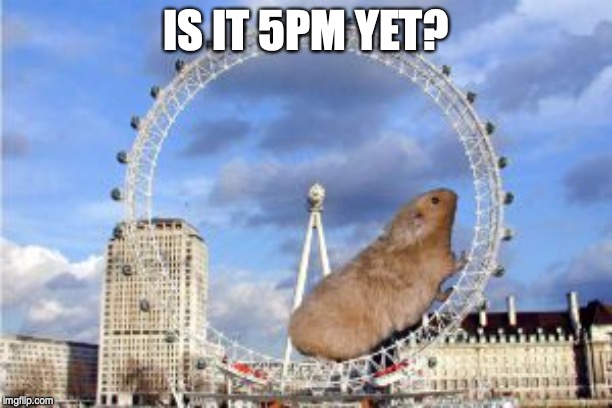 You only get one life and after losing people who are precious to me I know that it's important to make the most of it. There are ways you can bring back the sparkle into your life. You just need to take a close hard look at your routine and see where you can make changes.
1. Do you love your job?
It can be hard when you are reliant on the money you earn but sometimes there is more to life than money. If you hate your job look at why you hate it. Is it the commute? The people? Your boss or the work? Even small changes like car sharing so you don't have to drive every day or looking for a similar role more local to home could make all the difference.
Maybe you feel lonely working at home. If you work from home occasionally take your laptop to a cafe offering free wifi and soak up the buzz. Or arrange to meet with another friend who works from home and work alongside each other, taking it turns to host or suggest a venue. As long as you don't get distracted it can be very companiable taking short tea breaks together.
Stay at home mums can find life very stressful and lonely. Try and schedule in some activities away from home like music or toddler groups or if you hate the idea, treat yourself to a cappuccino in town and give yourself a break from the housework.
2. Take up a hobby.
If you have something to think about other than work it gives you something to look forward to. It can seem exhausting considering doing something after work or at the weekend but actually you could find you feel more refreshed if you make the effort to achieve something other than DIY, housework or sleep.
My son joined a 24 hour gym which sounds like my idea of hell on earth but it was very convenient for him as he works quite late in an office. He'd come home, have a light meal then head off for an hour at the gym. Exercise in the evening can help with sleep issues as long as you give yourself time to unwind again before hitting the hay.
Craft stores like Hobbycraft often offer trial sessions to give you chance to try new crafts or you could browse YouTube for any number of helpful videos on any craft you can imaginer. I managed to teach myself to knit using YouTube.
The sky is the limit when it comes to extra curricular activities so whether you fancy archery, gliding, singing, dancing, scuba diving or CosPlay you will find a group full of people who are almost certainly very keen to show you the ropes.
3. Make Home Your Sanctuary.
There's nothing worse than coming home only to be unable to relax because of the pile or ironing lurking in the corner or the peeling paint on the front door. Spend some time and/or a little money and get those niggling jobs sorted. If you work all the hours maybe you can justify someone cleaning or ironing for you? We paid a teenager to paint our skirting boards when we both worked full time. He was happy with some extra cash and it was a job we were dreading, done.
Make your bedroom and bathroom places to really relax. Make sure you have a good mattress and declutter your bedroom so it's a peaceful place to sleep. Consider updating your bathroom so it's more boutique hotel than student digs.
If you want the ultimate bathroom which would be the envy of your friends you should look at the latest range from
Insignia Steam Showers
which offer spa-style luxury.
Imagine unwinding in one of their cabinets, unwinding and pampering yourself with customisable options ranging from soft lights, built in speakers, a variety of shower spray and steam options. Knowing that treat was ahead of you would make the commute home much more bearable.
4. Be Brave.
If daily life is becoming unbearable think about confiding in someone. What is it making you feel like you can't carry on much longer in the way you have been? Is there any way you could switch jobs, retrain or start up on your own? Even a sideways move might take you away from a toxic colleague or office and make life more bearable.
Maybe you could consider cutting your hours. Take a good hard look at your budget and see if there are sacrifices you can make to allow you to do this. You'll possible discover some of your expenditure is caused by your dissatisfaction or the way your work. Cut out those expensive lunches and luxury coffees and you might already have saved quite a few pounds a month. See if you can condense your hours into fewer days and save travel costs.
5. Make The Most of Every Minute.
It's tempting after a long day to hurl your coat, workbag and shoes into the corner and flop in front of the TV. Then before you know it, it's bedtime and then seemingly seconds later the alarm goes off and you have to do it all again.
Book a holiday, or at least a short break so you have something to look forward to and work towards. Make a list of places you'd like to visit and try and save towards going to at least one of those places in the next three years. I find a sunny holiday is like a tonic and keeps me fresh for quite some time afterwards.
Schedule at least a couple of planned activities into every week. My friends have formed a "movie night" club where we meet and watch a movie on TV while enjoying just a glass or two of wine and some snacks. We start at 7 and are done by 10pm mostly. We often are all wearing PJ's and we relax and chat and catch up. Another friend organises a CCTV night most weeks - Curry And Crap TV.
It's similar to movie night but with a proper meal and reality TV like First Dates or Undateables. We talk over the telly, enjoy a laugh and a meal together but once again, generally are at home by 10.30pm.
I also helped set up a book club which meets every month or so. It's part book club, part supper club and we take it in turn to hosts. Since all the members work it's a great way of making sure we keep in touch and gives us an excuse to read books I might not have tried.
It might seem scary to make changes but as the fabulous quote from my fave film, Strictly Ballroom goes: "A life lived in fear is a life half lived."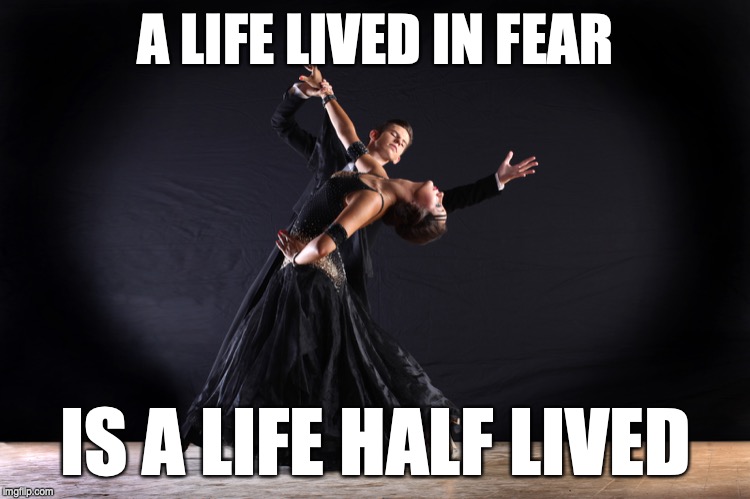 I decided to start my own business 7 years ago and it was scary but truly the best move I ever made. I might not earn as much as I have in the past but I am happy and that is the main thing everyone wants isn't it?