I honestly think
as a parent I am more excited and terrified by results day for my children than I was collecting my own as a teenager many MANY moons ago. I've just survived my 9th set of results vicariously and I'm here to tell you. DON'T PANIC!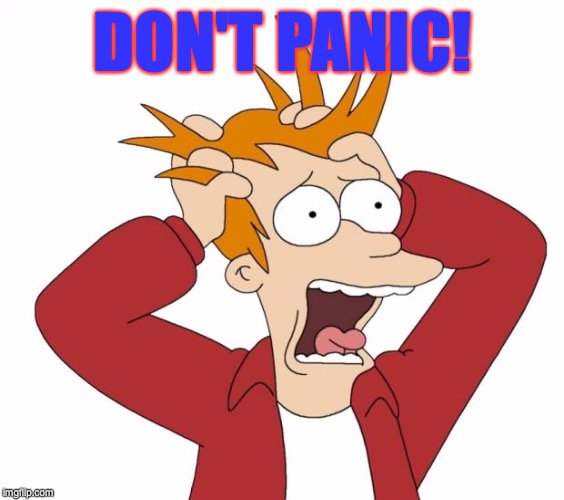 We obviously want the best life for our children and today that ideal seems to be very much intertwined with academic success.
Yes Princess Diana and Richard Branson did very well for themselves with barely a handful of O-levels between them but unless your child hangs round with quite a select crowd or is something of an entrepreneurial genius you could be forgiven for thinking a less than top notch set of results could leave your offspring at a disadvantage.
My children are all very different and so far each of their journeys has been very different. It's become clear to me that although exam results give you choices they are by no means the only way to a happy successful life.
As a parent I'd recommend being encouraging without controlling their choices, supportive whilst remaining realistic and being the voice of reason to ensure they have explored all of their options and are not panicking and heading down a route they think their teachers, peers or parents will approve of.
Be their voice when you have to and make sure you understand what they need and where they need to be so that you can be their advocate when they don't have the confidence or knowledge to stand firm or push for what they want.
Help them fight for what they want whether that's a job, an apprenticeship, further education or an adventure here or abroad.
Be there to pick up the pieces if their dream turns into a nightmare but be confident that you grew and nurtured this amazing human that you love so much and now you get to see them spread their wings and learn to fly.
Thankfully my daughter got into her first choice uni so things are quite straight forward this time but I know from experience that this is not the end of the road and there may be bumps along the way.
Whatever results your child gets and whatever path they choose to take, congratulations!
TOP TIPS
Register with Connexions if there is a branch in your area, or the
National Careers Service
. Both organisations offer advice and support which is especially useful in last minute panic situations.
Registering with Connexions also gives you breathing space if you claim child benefit/child tax credits as your award period will be extended for quite a few weeks in certain circumstance even if the child leaves education.
Talk to UCAS or higher/further education establishments. These organisations will speak to parents, especially if your children has additional needs like autism which may make it harder for them to communicate. Go along to meetings with your child and be ready to step in calmly if you feel they need your backup.
Keep smiling. Even when you think they are making a terrible mistake smile and be supportive and you may find out they know what they were doing or it works out to be the best pathway for them.